Avatar movie now in blu-ray DVD.
Known as the latest exploitative movie on natural resources, Avatar movie presents how super-power country's greed works in traditional, indigenous area. Now the movie are in blu-ray DVD and it will be released on 22 April 2010. Avatar movie tops at movie sales in several online stores. Some online stores are preparing for the Avatar blu-ray DVD movie.
You can order Avatar blue-ray DVD movie at Amazon or CD Universe.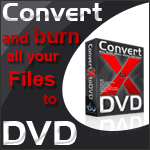 CD Universe the Avatar DVD movie price as 22.19 USD, while in Amazon you can get the Avatar DVD movie as 24.99 USD $15.99 (DVD) and $19.99 (two disc blu-ray/DVD combo).